Monday, December 25, 2006
Posted by

tom nihilist
at 11:47 PM
0 comments


Gower Wassail
A-wassail, a-wassail throughout of this town
Our cup it is white and our ale it is brown
Our wassail is made of good ale and cake
Of nutmeg and ginger, the best we can bake

Al dal di dal di dal
Dal di dal di dal
Dal di dal di dee
Sing deero, sing daddy
Sing too ral di do

Our wassail is made of the el'berry bough
Although my good neighbors I'll drink unto thou
Besides all on earth, we have apples to store
Pray let us come in for its cold by the door



We know by the moon that we are not too soon




And we know by the sky that we are not too high




We know by the star that we are not too far




And we know by the ground that we are within sound



Now master and mistress let your company forbear
To fill up are wassail with you cider and beer
We want none of your pale beer, nor none of your small
But a drop of your kilderkin, that's next to the wall

Now master and mistress if you are within
Pray send out your maid with her lily-white skin
For to open the door without more delay
For our time it is precious and we cannot stay

You've brought your wassail, which is very well known
But I can assure you we've as good of our own
As for your jolly wassail, we care not one pin
But its for your good company we'll let you come in

Here's a health to our Cooley and her croo'ed horn
May God send her Master a good crop of corn
Of barley and wheat and all sorts of grain
May God send her Mistress a long life to reign

Now Master and Mistress, know you will give
Unto our jolly wassail as long as you live
And if we do life to another new year
We'll call in again just to see who lives here

Xmassiness round-aboutly byway of my recent and raging Shirley Collins obsession!!!

Posted by

tom nihilist
at 8:16 PM
0 comments


Tuesday, December 12, 2006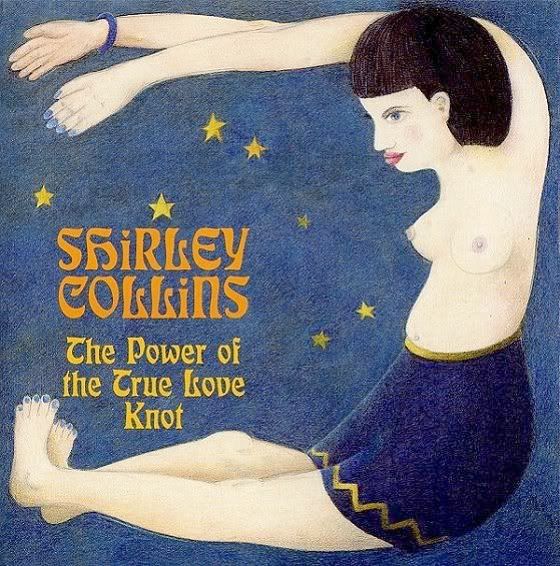 False True Love
Come in, come in, you old true love,
And chat for awhile with me,
For it's been three quarters of a long year or more,
Since I spoke one word to thee.
I shan't come in, I shan't set down,
I ain't got a moment's time,
And since you are engaged with another true love,
Then your heart is no longer mine.
When you were mine, my old true love,
Then your Head lay on my breast,
You could make me believe by the falling of your arm,
That the sun rose up in the west.
There is many the star shall jingle in the west,
There is many the leafs below,
There is many the damn that shall lite upon a man,
For treating a poor girl so.
I wish to the Lord I'd never been born,
Or had died when I was young,
Then I never would have mourned for my old true love,
Nor have courted no other one.*


back in the day so LAMF
* 12 The False True Love Trad arr S Collins
From Cecil Sharp's 'English Folk Songs of the Southern Appalachians, volume II'. The False True Love is one of hundreds of examples showing that the British folk song tradition has grown steadily more lyrical in the past two or three hundred years. As the role of the ballad singer lost its importance, the narrative pieces were broken down into fragmentary lyric songs. This process has been especially marked and rapid in the Southern Appalachian area, from which this song comes.

The original piece is a tragic ballad, called 'Young Hunting' (Child 68), probably Scots in origin, but widespread throughout Britain and North America. It tells of a young man who rides by to visit an old sweetheart. When she bids him to light down and spend the night, he says that he prefers his new light of love. Whereupon the jealous girl stabs him, throws his corpse into the well and curses him. The remainder of the ballad consists of a dialogue between the murderess and her little parrot, the sole witness, who insists he will tell all and will not be bribed or threatened into silence.

All that is left of this story in the Tennessee lyric form is the opening bit of dialogue. Moreover, the situation has been so generalised that either part may be taken by a man or a woman, and there is no hint of violence. The song dwells upon the faithlessness of lovers, and the tragic position of the betrayed one, twin themes which are paramount in American erotic folk poetry. In the view of an academic critic such as Louise Pound the shortening of the ballad into the lyric song represents merely a decay in the folk tradition. Perhaps she would not hold to this opinion if she could hear the song as it is actually sung. One can say no more than this; at one time there was a fine ballad and later it gave rise to an equally beautiful lyric piece. ("FALSE TRUE LOVERS" Original sleevenotes by Alan Lomax) -

Oh Yeah, "
False True Love
" isn't actually on the album "The Power of the True Love Knot", I just like that album's art more but I believe they were done by the same artist (at least the CD re-issues).
Posted by

tom nihilist
at 4:09 AM
0 comments